Total population - Wallonia
Population totale - Wallonie
Totale populatie - Wallonië
Gesamtbevölkerung - Wallonien
The number of inhabitants on January 1 according to the official definition of the population, by administrative entity (region, province, district and municipality) for Wallonia.
Le nombre d'habitants au premier janvier selon la définition officielle de la population, par entité administrative (région, province, arrondissement et commune) pour la Wallonie.
Het aantal inwoners op 1 januari volgens de officiële statistiek, per administratieve eenheid (regio, provincie, arrondissement en gemeente) voor Wallonië.
Die Anzahl Einwohner am ersten Januar gemäss der offiziellen Definition der Bevölkerung pro Verwaltungseinheit (Region, Provinz, Bezirk und Gemeinde) für Wallonien.
default-legacy
Date (Création)

Datum (creatie)

Datumsangaben (Erstellung)

Date (Creation)

2021-05-21
Date (Révision)

Datum (revisie)

Datumsangaben (Überarbeitung)

Date (Revision)

2021-08-12
Date (Publication)

Datum (publicatie)

Datumsangaben (Publikation)

Date (Publication)

2021-08-12
Identificateur

Identifier

Identifikator

Citation identifier

BE.IWEPS.200300.0

/

1f46f230-d41f-11eb-abc2-7478273ff935
Etat

Status

Bearbeitungsstatus

Status

Finalisé

compleet

Abgeschlossen

Completed
Point of contact

Organisation name
Individual name
Electronic mail address
Role

Walloon Institute for Evaluation, Foresight and Statistics (IWEPS)

Institut Wallon de l'Evaluation, de la Prospective et de la Statistique (IWEPS)

Waals Instituut voor Evaluatie, Prospectie en Statistiek (IWEPS)

Wallonisches Institut für Schätzung, Zukunftsforschung und Statistik (IWEPS)

Point de contact

contactpunt

Ansprechpartner

Point of contact
Fréquence de mise à jour

Herzieningsfrequentie

Überarbeitungsintervall

Maintenance and update frequency

Annuelle

jaarlijks

Jährlich

Annually
Keywords

Evolution de la population
Contraintes d'utilisation

(Juridische) gebruiksbeperking

Nutzungseinschränkungen

Use constraints

Autres restrictions

anders

Benutzerdeifinierte Einschränkungen

Other restrictions
Other constraints

Autres contraintes

Overige beperkingen

Andere Einschränkungen

•The custodian of the resource holds the rights of property (including the rights of intellectual property) to the geographic files •The custodian grants the user the right to use the data for his internal use. •Commercial use of the data under any form is strictly forbidden •Custodian's name must be mentioned each time the data are being used publically.

• Le gestionnaire du jeu de données tel qu'il est défini plus haut possède les droits de propriété (y compris les droits de propriété intellectuelle) se rapportant aux fichiers. • Le gestionnaire accorde au client le droit d'utiliser les données pour son usage interne. • L'usage des données à des fins commerciales, sous quelque forme que ce soit, est formellement interdit. • Le nom du gestionnaire doit apparaître lors de chaque utilisation publique des données.

•De beheerder van de bron bezit de eigendomsrechten (ook de rechten op de intellectuele eigendom) op de geografische bestanden • De beheerder geeft de klant het recht de gegevens te gebruiken voor intern gebruik •Het commercieel gebruik van de gegevens onder welke vorm dan ook is strikt verboden •De naam van de beheerder moet elke keer vermeld worden als de gegevens publiek gebruikt worden.

• Der Datensatzverwalter wie höher beschrieben besitzt die Eigentumsrechte (geistiges Eigentum einbegriffen) über die Dateien.• Der Verwalter gewährt dem Kunden das Recht, die Daten intern zu benutzen.• Die Daten zu irgendwelchen kommerziellen Zwecken zu benutzen ist strikt verboten.• Der Name des Verwalters muss bei jeder öffentlichen Benutzung der Daten gemeldet werden.
Contraintes d'accès

(Juridische) toegangsrestrictie

Zugriffseinschränkungen

Access constraints

Autres restrictions

anders

Benutzerdeifinierte Einschränkungen

Other restrictions
Other constraints

Autres contraintes

Overige beperkingen

Andere Einschränkungen
Type de représentation spatiale

Ruimtelijk schema

Räumliche Darstellungsart

Spatial representation type

Tabulaire

tekstTabel

Text, Tabelle

Text, table
Langue de la ressource

Taal

Sprache

Language

Français
Encodage des caractères

Karakterset

Zeichensatz

Character set

8859part15

8859part15

8859part15

8859 Part 15
Catégorie ISO

Onderwerp

Thematik

Topic category

Société

maatschappij

Gesellschaft

Society
Description

Description

Omschrijving

Beschreibung
Begin date

1992-01-01
End date

2021-01-01
Niveau

Niveau kwaliteitsbeschrijving

Bezugsebene

Hierarchy level

Jeu de données

dataset

Datenbestand

Dataset
Cohérence du domaine de valeurs
Domain consistentie
Konsistenz des Wertebereichs
Domain consistency
Name of measure

Nom du test

Name of measure

Testverfahren
Résultat de conformité
Resultaat conformiteit met de specificatie
Konformitätsergebnis
Conformance result
Date (Publication)

Datum (publicatie)

Datumsangaben (Publikation)

Date (Publication)

2010-12-08
Explanation

Explication

Uitleg

Erklärung

The dataset's compliance with the technical requirements as defined by the Commission Regulation (EU) No 1089/2010 of 23 November 2010 has not been checked

La conformité du jeu de donnée aux exigences techniques telles qu'elles sont définies par le Règlement (UE) n° 1089/2010 de la Commission du 23 novembre 2010 n'a pas été testée

De overeenstemming van de dataset met de technische vereisten zoals bepaald in de Verordening (EU) nr 1089/2010 van de Commissie van 23 november 2010 werd niet gecontroleerd

Die Kongruenz des Datensatzes mit den technischen Anforderungen wie bestimmt in der Verordnung (EG) Nr. 1089/2010 der Kommission vom 23. November 2010 wurde nicht geprüft
Statement

Généralités sur la provenance

Algemene beschrijving herkomst

Erläuterung

Supplier: Statbel (IWEPS calculations) Comparable data over time, available here from 1985. Each year, Statbel, the Belgian statistical office, calculates the legal population figure as determined by Belgian law. For this, Statbel draws demographic data from the national register (RN). The RN is a legal tool that has existed in Belgium since 1983 which centralizes the population registers established in each Belgian municipality from 1846. It registers all residents of Belgium in different registers: mainly the population register and foreigners (the Belgians and foreigners domiciled - authorized to settle or stay for more than three months - in Belgium), the waiting register (political refugee candidates) and diplomatic and consular registers as well as that of European officials and members of other institutions international organizations (NATO) and their families. The official population of Belgium, which serves as the basis for the calculations of demographic indices, counts all of the RN people who have their main residence in Belgium, excluding the waiting register.

Fournisseur : Statbel (Calculs IWEPS) Données comparables dans le temps, disponibles ici à partir de 1985. Chaque année, Statbel, l'office belge de statistique, calcule le chiffre légal de la population tel que déterminé par la législation belge. Pour cela, Statbel tire des données démographiques du registre national (RN). Le RN est un outil légal qui existe en Belgique depuis 1983 qui centralise les registres de population instaurés dans chaque commune belge dès 1846. Il enregistre l'ensemble des résidents de la Belgique dans différents registres : principalement le registre de population et des étrangers (les Belges et les étrangers domiciliés – autorisés à s'établir ou séjourner plus de trois mois – en Belgique), le registre d'attente (candidats réfugiés politiques) et les registres diplomatiques et consulaires ainsi que celui des fonctionnaires européens et des membres des autres institutions internationales (OTAN) et leur famille. La population officielle de la Belgique qui sert de base aux calculs des indices démographiques, comptabilise l'ensemble des personnes du RN qui ont leur résidence principale en Belgique en excluant le registre d'attente.

Leverancier: Statbel (IWEPS-berekeningen) Vergelijkbare gegevens in de tijd, hier beschikbaar vanaf 1985. Elk jaar berekent Statbel, het Belgische bureau voor de statistiek, het officieel bevolkingscijfer zoals bepaald door de Belgische wet. Hiervoor haalt Statbel demografische gegevens uit het Rijksregister (RR). Het RR is een juridisch instrument dat sinds 1983 in België bestaat en dat de bevolkingsregisters, die vanaf 1846 in elke Belgische gemeente werden bijgehouden, centraliseert. Het registreert alle inwoners van België in verschillende registers: voornamelijk het bevolkingsregister en buitenlanders (de Belgen en de gedomicilieerde vreemdelingen – met toestemming om zich langer dan 3 maand in België te vestigen of te verblijven), het wachtregister (kandidaat-politiek vluchtelingen) en diplomatieke en consulaire registers, evenals dat van Europese ambtenaren en leden van andere internationale organisaties (NAVO) en hun families. De officiële bevolking van België telt alle inwoners die hun hoofdverblijfplaats in België hebben, met uitzondering van het wachtregister.

Anbieter: Statbel (Calculs IWEPS) In der Zeit vergleichbare Daten sind hier ab 1985 verfügbar. Jedes Jahr berechnet Statbel, das Belgische Statistikamt, die gesetzliche Einwohnerzahl wie von der belgischen Gesetzgebung bestimmt. Dafür holt Statbel demographische Daten aus dem Nationalregister (NR). Das Nationalregister ist ein gesetzliches Instrument, das seit 1983 in Belgien besteht, und das die seit 1846 in jeder belgischen Gemeinde eingesetzten Register zentralisiert. Es nimmt alle Einwohner in Belgien in verschiedenen Register auf: hauptsächlich das Bevölkerungsregister und das Fremdenregister (Belgier und die Ausländer, die ihren Wohnsitz in Belgien haben und, die sich länger als drei Monaten in Belgien niederlassen oder aufhalten dürfen), das Warteregister (für Ausländer, die einen Asylantrag gestellt haben) und die Diplomaten- und Konsulatenregister sowie das Register der europäischen Beamten und der Mitglieder der anderen internationalen Organisationen (NATO) und ihre Familie. Die offizielle Bevölkerung Belgiens, worauf die Berechnungen der demographischen Indexen beruhen, zählt alle Personen des NR, die ausser dem Warteregister ihren Hauptwohnsitz in Belgien haben.
Metadata
Identifiant de la fiche

Metadata ID

Metadatensatzidentifikator

File identifier

1ed8a000-d41f-11eb-a4fd-7478273ff935

XML
Langue

Taal

Sprache

Metadata language

English
Jeu de caractères

Karakterset

Zeichensatz

Character set

Utf8

utf8

Utf8

UTF8
Type de ressource

Hierarchisch niveau

Hierarchieebene

Hierarchy level

Jeu de données

dataset

Datenbestand

Dataset
Date des métadonnées

Metadata datum

Datum

Date stamp

2022-11-28T17:11:01
Metadata standard name
Metadata standard version

1.0
Metadata author

Organisation name
Individual name
Electronic mail address
Role

Walloon Institute for Evaluation, Foresight and Statistics (IWEPS)

Institut Wallon de l'Evaluation, de la Prospective et de la Statistique (IWEPS)

Waals Instituut voor Evaluatie, Prospectie en Statistiek (IWEPS)

Wallonisches Institut für Schätzung, Zukunftsforschung und Statistik (IWEPS)

Point de contact

contactpunt

Ansprechpartner

Point of contact
Other language

Language
Character encoding

Français

Frans

Französisch

French

Néerlandais; flamand

Nederlands; Vlaams

Niederländisch

Dutch; Flemish

Allemand

Duits

Deutsch

German

Anglais

Engels

Englisch

English

Utf8

utf8

Utf8

UTF8
Overviews
Spatial extent
Provided by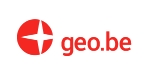 Associated resources
Not available