Occupation du sol de la Picardie (1992/2002/2010)
Référentiel vecteur multi-dates (1992/2002/2010) de l'occupation du sol et de ses évolutions sur l'ensemble du territoire de la Picardie et du PNR Oise - Pays de France au 1:12000.
La nomenclature utilisée pour cette base de données est structurée en 4 niveaux et est basée sur celle de Corine Land Cover. La nomenclature est détaillée dans le rapport méthodologique de la prestation et peut être fourni sur demande.
Ces données sont cofinancées par l'Union européenne. L'Europe s'engage en Picardie avec le Fonds européen de développement régional.
default-legacy
Date (Creation)

2013-06-20
Citation identifier

https://www.geo2france.fr/geonetwork/srv/fre/catalog.search#/metadata/3f7cdf36-55b9-4464-8f37-4f92ffe54cdd
Point of contact

Organisation name
Individual name
Electronic mail address
Role

Département de la Somme

Owner

Département de l'Oise

sig@cg60.fr

Owner

Département de l'Aisne

Owner

État

Owner

Géo2France

contact@geo2france.fr

Point of contact
Point of contact
No information provided.
Theme

OCS

mutation

MOS

DONNEE OUVERTE
Région
GEMET - Concepts, version 2.4

classification de l'usage des sols

occupation du sol
GEMET - INSPIRE themes, version 1.0 INSPIRE themes
Use limitation

Utilisation libre sous réserve de mentionner la source (a minima le nom du producteur) et la date de sa dernière mise à jour
Access constraints

License
Other constraints

Pas de limitation d'accès public (citer la source)
Denominator

12000
Language

fre
Character set

UTF8
Topic category

Imagery base maps earth cover
Description

France, Picardie
Reference system identifier

EPSG

/

RGF93 / Lambert-93 (EPSG:2154)

/

7.9
Hierarchy level

Dataset
Conformance result
Date (Revision)

2013-06-11
Explanation

Conforme
Pass
Statement

Base de données produite par photo-interprétation assistée par ordinateur d'ortho-photographies, d'images SPOT et d'images RapidEye.Utilisation de données complémentaires (Google Earth, Scan25...), ainsi que de données exogènes fournies par le commanditaire (Région Picardie) comme aide à l'interprétation.




Images de référence : images satellites GeoSUD RapidEye d'une résolution de 5 mètres datant de mai à octobre 2010.




Échelles de saisie :

- 1:7000 hors urbain

- 1:3500 en milieu urbain




Unités minimales de collecte :

- 0,25 ha pour les surfaces artificialisées ;

- 0,50 ha pour le reste (sauf en bordure de la zone d'étude).




Le processus de production de cette base de données est décrit dans un guide méthodologique qui peut être fourni sur demande.




Contrôle de la base de données à livraison et corrections : néant.




Traitement réalisé à l'issue de la livraison : découpage de l'ensemble des polygones aux limites des communes.
Metadata
File identifier

3f7cdf36-55b9-4464-8f37-4f92ffe54cdd

XML
Metadata language

Français
Character set

UTF8
Hierarchy level

Dataset
Date stamp

2023-01-30T12:39:01.432541Z
Metadata standard name

ISO 19115:2003/19139
Metadata standard version

1.0
Metadata author

| Organisation name | Individual name | Electronic mail address | Role |
| --- | --- | --- | --- |
| SIRS | | commercial@sirs-fr.com | Processor |
| Géo2France | Géo2France | contact@geo2france.fr | Point of contact |
Overviews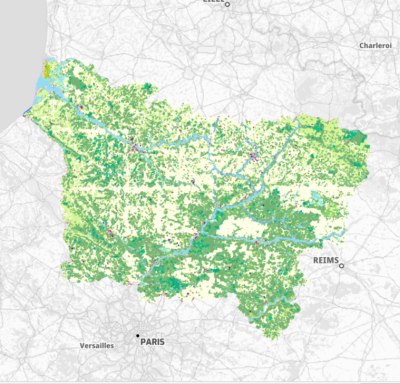 Spatial extent
Provided by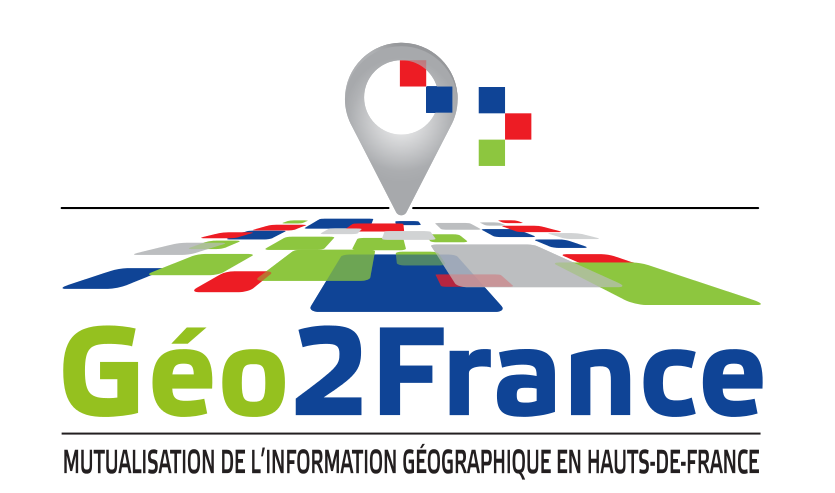 Associated resources
Not available